Welcome to Fiberall Corporation
Fiberall's products are used in a wide variety of applications in various industries, such as, Telecommunications, Data, CATV, Military and Medical. Our products can be built around any specific fiber or cable type using industry standard connectors.
We can assist you in the selection of jumpers, pigtails and multi-fiber cable assemblies as well as the design and manufacture of your assembly for any application.
---
Fiberall Products are the Ultimate Connection
Compliant with TIA / EIA / Telcordia standards.
Guaranteed for performance specifications.
100% optically tested.
100% tested for insertion loss and back reflection.
Visually inspected for all physical features.
Identified with a label providing a complete description and traceability.
Special Assembly Features
Mixed connector types on one or both ends of the assembly.
Custom leg lengths for your specific application.
Pulling grips for connectorized cables
Special testing for unique applications.
Fiberall's products are tailored to address your specific applications.
Applications:
CATV
Telecommunications
Networks
Local area networks
Data processing networks
Premises Installations
Industrial and Military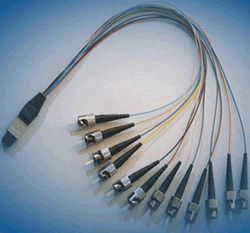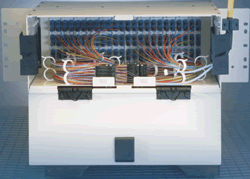 ---